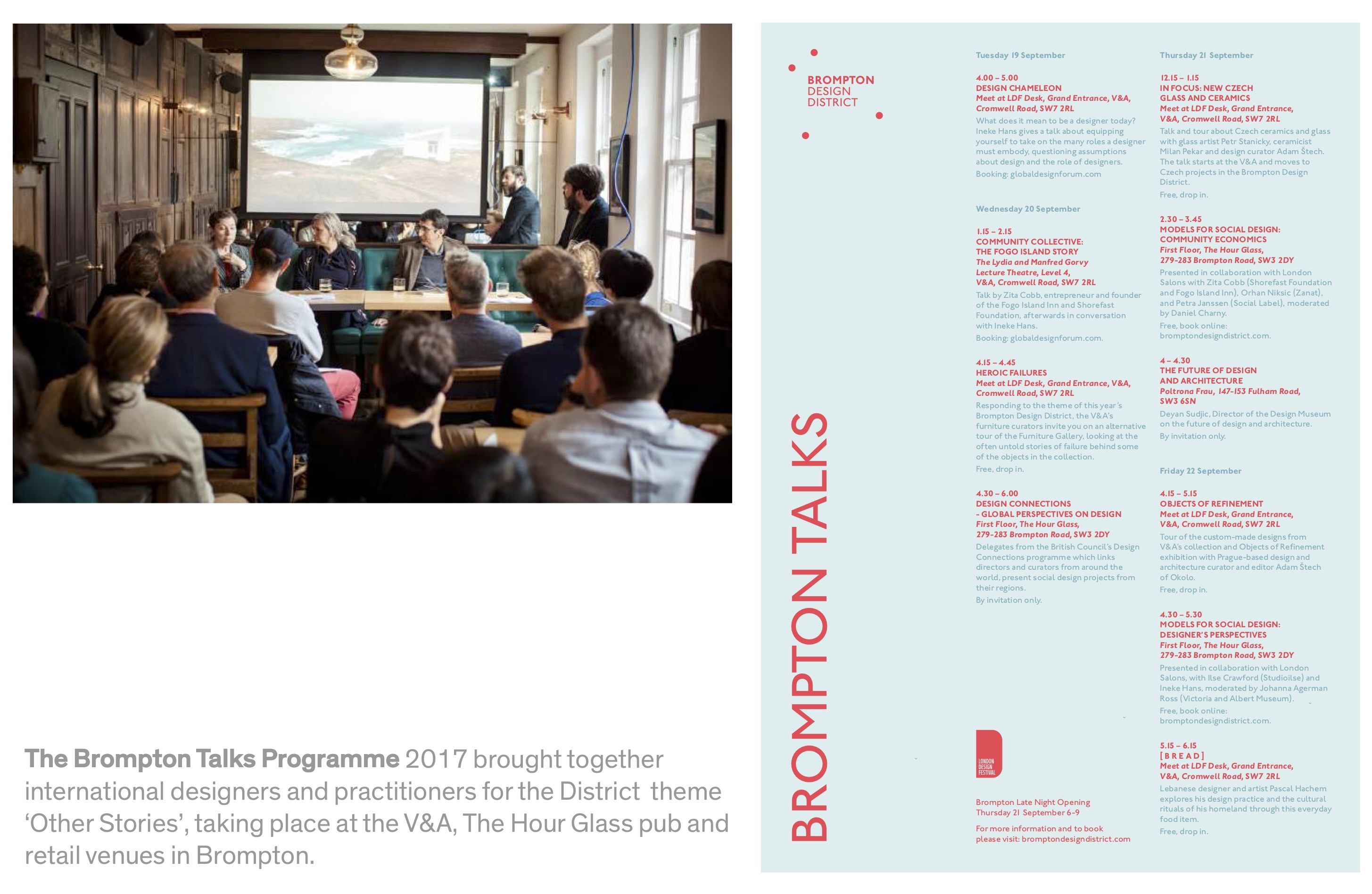 London Design Festival: Brompton Design District




At Jane Withers Studio I was part of the curatorial team for the Brompton Design District. Each year a theme is developed for the district that includes a curated exhibition programme as well as engagement with local retailers and design showrooms. Each year the curated programme includes a season of talks, events, and workshops that cover the topics and surrounding research for the chosen theme.

The 2018 theme was 'Material Consequences', looking to sustainable practices, waste streams, the circular economy, new material development and ways to mitigate our climate crisis. In 2017 the theme was 'Other Stories: Alternative Perspectives on Design', covering design for social impact, critical design, the circular economy, and alternative production methods.

Designers and participating studios included Fernando Laposse, M-L-XL, FranklinTill, Committee, Faye Toogood, Ma-tt-er, Martino Gamper, Ineke Hans, and Crafting Plastics! to name a few.